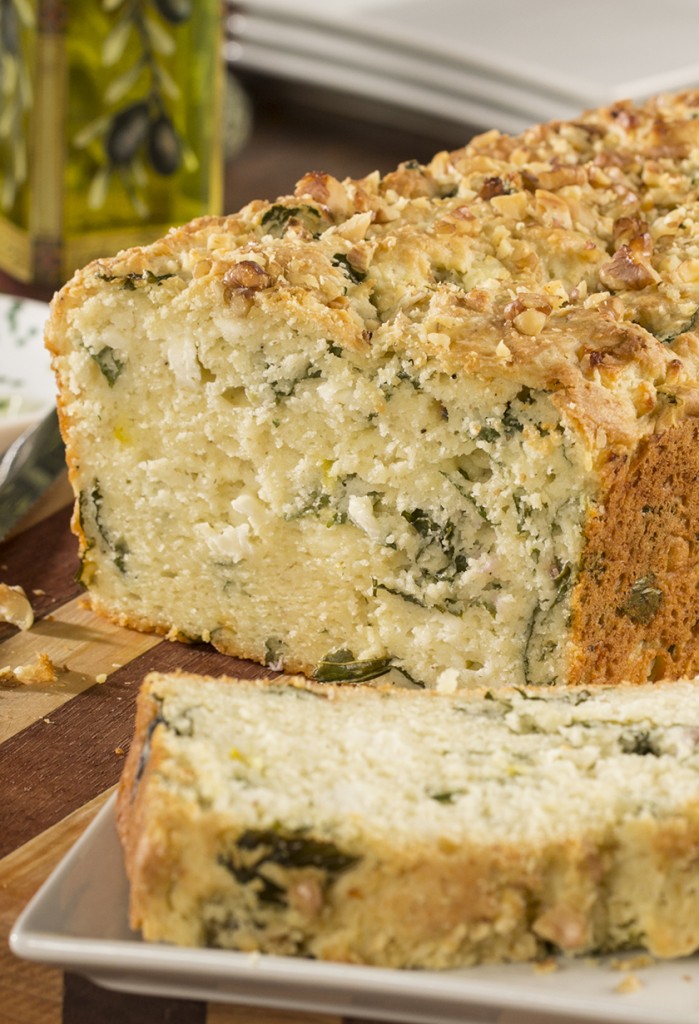 12 servings
2 1/2 cups all-purpose flour
1 tablespoon baking powder
1 teaspoon garlic powder
1 teaspoon salt
2 1/2 cups shredded Salad Savoy®
1 cup crumbled feta cheese
1/2 cup olive oil
2 eggs
3/4 cup plain Greek yogurt
3/4 cup milk
1/4 cup chopped walnuts
Preheat oven to 350 degrees F. Coat a 9- x 5-inch loaf pan with cooking spray.
In a large bowl, combine flour, baking powder, garlic, and salt. Add in Salad Savoy and feta cheese; stir.
In a medium bowl, whisk oil, eggs, yogurt, and milk. Pour into dry ingredients and mix until well combined. Pour batter into loaf pan and sprinkle with walnuts.
Bake 45 to 50 minutes, or until a toothpick inserted in center comes out dry. Let sit 10 minutes, then remove to a wire rack to cool completely.