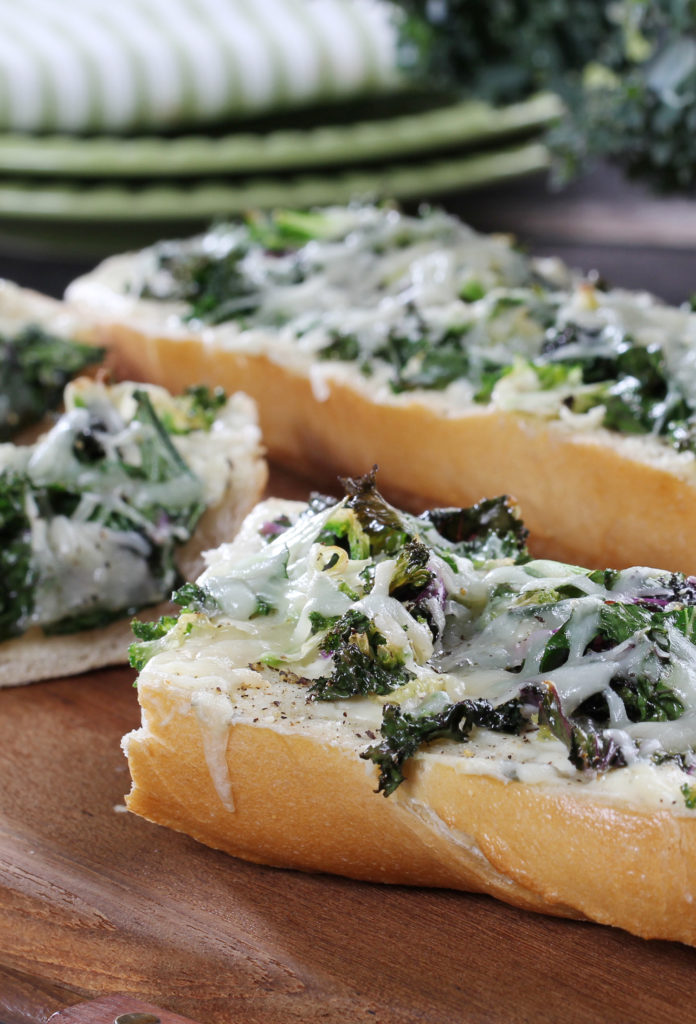 Serves 6
1 tablespoon olive oil
3 cups coarsely chopped Salad Savoy
2 cloves garlic, minced
1/4 teaspoon salt
1/4 teaspoon black pepper
1 (8-ounce) package cream cheese, softened
2 tablespoons mayonnaise
1 (1-ounce) packet ranch dressing mix
1 large French baguette
1 cup shredded mozzarella cheese
Parmesan cheese for sprinkling
Preheat oven to 375 degrees F.
In a large skillet over medium heat, heat oil until hot; add Salad Savoy, garlic, salt, and pepper, and sauté 4 to 5 minutes or until tender, stirring occasionally. Set aside.
In a medium bowl, combine cream cheese, mayonnaise, and dressing mix; mix well. Cut bread in half lengthwise and place both halves cut-side up on a baking sheet. Spread cream cheese mixture evenly over both cut sides. Place Salad Savoy evenly over cream cheese mixture and sprinkle with mozzarella and Parmesan cheeses.
Right before serving, bake 15 to 18 minutes or until heated through. Serve immediately.