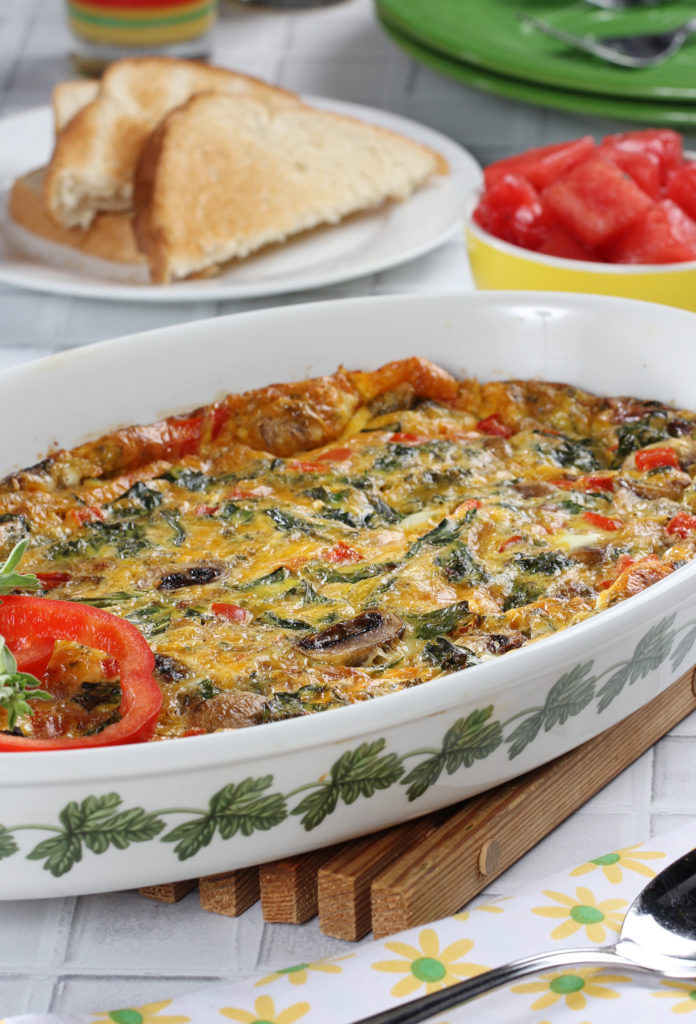 Serves 6
1 tablespoon vegetable oil
1 cup chopped sweet onion
2 cups chopped Salad Savoy
3/4 cup diced red bell pepper
1 cup sliced mushrooms
10 eggs
1/2 cup milk
1/2 teaspoon dried thyme leaf
1/2 teaspoon salt
1/4 teaspoon black pepper
2 cups shredded cheddar cheese
Preheat oven to 350 degrees F. Coat a 9- x 13-inch pan or 2.5-quart shallow casserole dish with cooking spray.
In a large skillet over medium-high heat, heat oil until hot; cook onion 8 to 10 minutes or until it starts to brown. Add Salad Savoy, bell pepper, and mushrooms and cook 4 to 5 minutes or until Salad Savoy is wilted. Remove from heat and set aside.
In a large bowl, whisk eggs, milk, thyme, salt, and pepper. Stir in cheese. Add vegetable mixture, mix well, and pour into casserole dish.
Bake 30 to 35 minutes or until center is firm. Serve immediately.