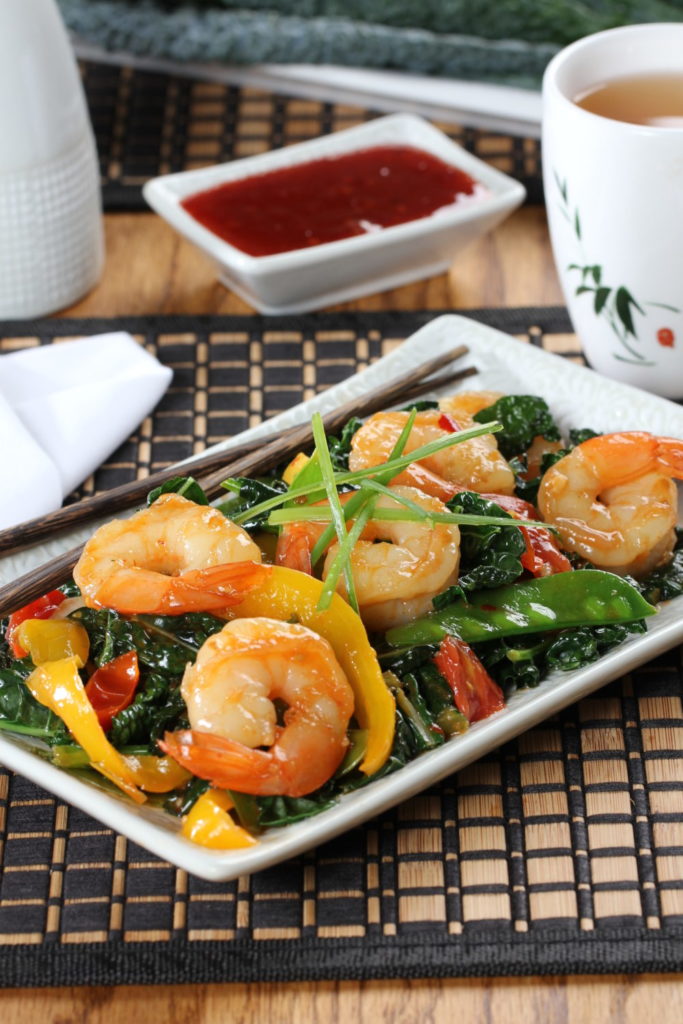 Serves 4
2 tablespoons sesame oil
1 red bell pepper, cut into thin strips
1 cup snow peas, trimmed
4 cups chopped Tasty Tuscany™
1 cup cherry tomatoes, cut in half
2 cloves garlic, minced
12 ounces large raw shrimp, peeled and deveined
1/4 cup Thai chili sauce
2 scallions, sliced
In a large skillet or wok over high heat, heat oil. Add bell pepper and snow peas and cook 2 minutes. Add Tuscan greens, tomatoes, and garlic and cook another 2 minutes. Add shrimp and cook 2 to 3 minutes or until shrimp are pink.
Stir in chili sauce and heat 1 minute or until hot. Sprinkle with scallions and serve.
Note: Round out your meal by serving this over some steamed white or brown rice.