Lacinato Kale has been around for centuries, and it's no secret it's staging a comeback, with doctors, chefs, and health aficionados all claiming the mighty power of kale. It's also known as Dino Kale, Black Kale, Tuscan Kale or even Tuscan Cabbage. But Salad Savoy Corp.'s kale, known as Tasty Tuscany™ is the best version, in both taste and quality.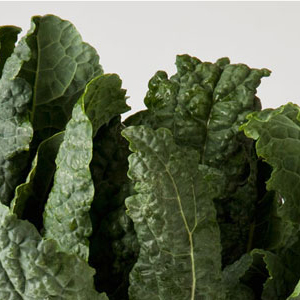 What Makes Tasty Tuscany™ Special:
POPULAR: Kale is making a resurgence in restaurants, and showing up on more and more plates around the country.
FLAVOR: It might look like your ordinary kale, but with a slightly sweeter taste and more delicious texture than the general green kale, Tasty Tuscany™ will please the pickiest of eaters.
VERSATILE: Whether added to soups or sandwiches, salads or sautéed alongside a center-plate protein, there's always a spot for Tasty Tuscany™ on the plate!
NUTRITION: As with our other items, Tasty Tuscany™ is loaded with vitamins A & C, fiber and minerals.
HANDLED WITH CARE: Tasty Tuscany™ is hand-picked and hand-packed. Our gentle touch allows the kale to go from field to fork without being crushed, damaged or torn.