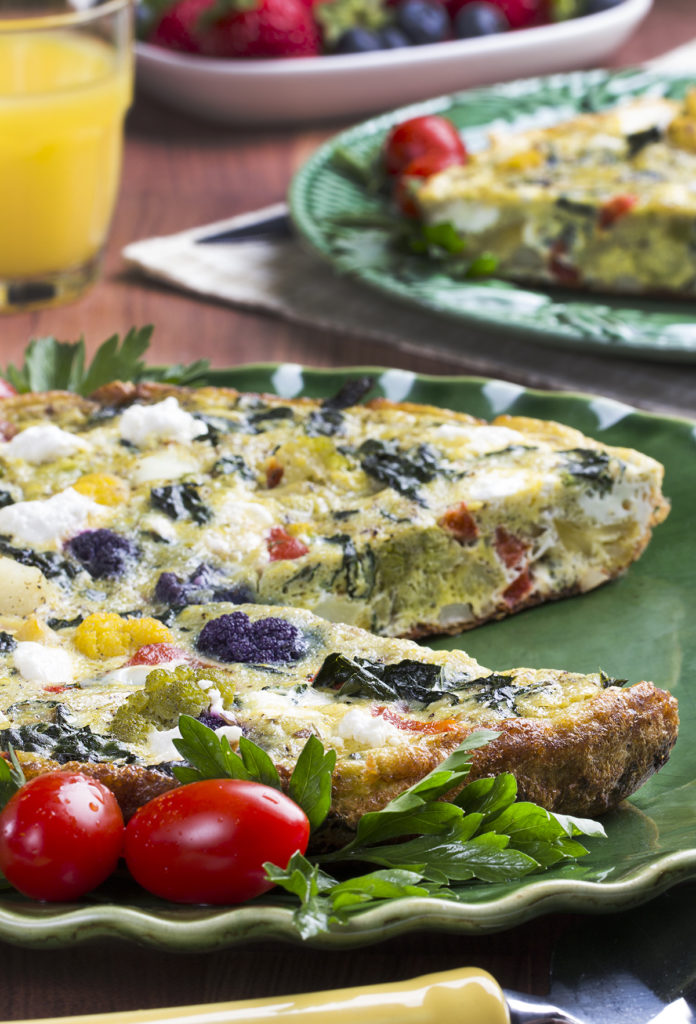 Serves 6
1/4 cup water
2 cups small Carnival® Multi-Color Cauliflower florets
2 tablespoons olive oil
1 teaspoon garlic powder
1/2 teaspoon onion powder
1 teaspoon salt
1/2 teaspoon black pepper
2 cups chopped Tasty Tuscany™
8 eggs, beaten
1-1/2 cups refrigerated diced potatoes
1/2 cup coarsely chopped roasted red peppers
1/2 cup crumbled goat cheese
In a 10-inch non-stick skillet over medium heat, bring water to a boil, add cauliflower, cover, and cook 5 to 6 minutes or until tender, and liquid is absorbed. Add oil, garlic powder, onion powder, salt, black pepper, and Tasty Tuscany. Cook 2 to 3 minutes, stirring occasionally or until the Tasty Tuscany is wilted.
In the same skillet over medium-low heat, add the potatoes and roasted peppers to the skillet.
Pour in beaten eggs, stir and top with cheese. Cover and cook 10 to 15 minutes or until edges are brown and center is set.