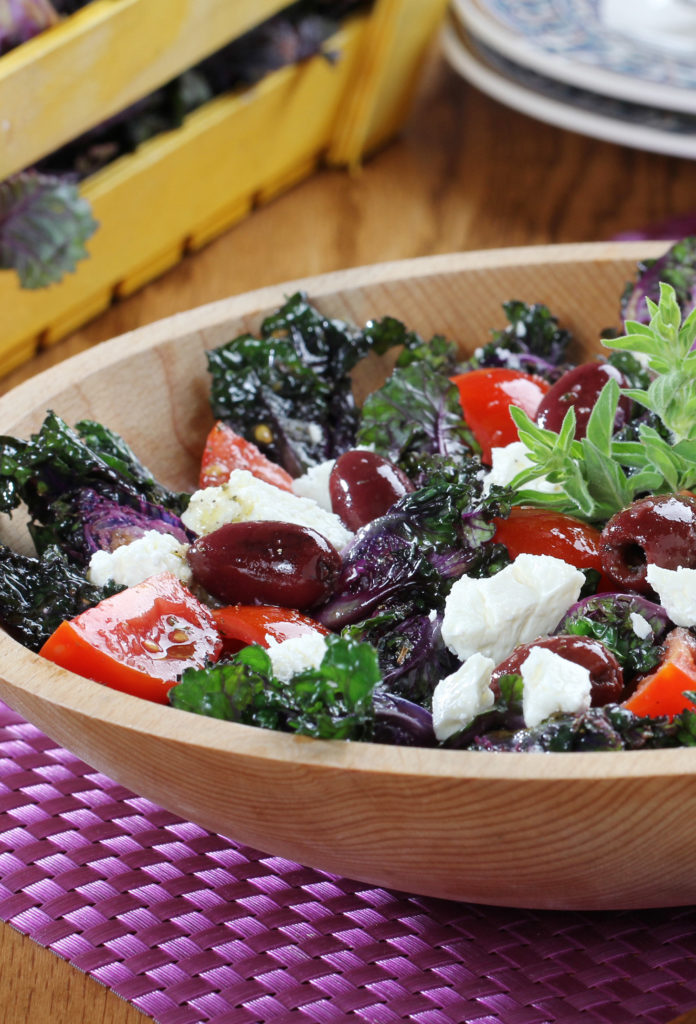 Serves 6
1/4 cup plus 1 tablespoon olive oil, divided
4 cups lollipop kale sprouts, cut in half
1 cup tomato chunks
1/2 cup pitted kalamata olives
2 tablespoons lemon juice
1/2 teaspoon dried oregano
1/2 teaspoon garlic powder
1/2 teaspoon salt
1/4 teaspoon black pepper
1/4 cup crumbled feta cheese
In a large skillet over medium heat, heat 1 tablespoon oil until hot. Add lollipops and sauté 5 minutes or until tender.
Place lollipops in a large serving bowl. Add tomatoes and olives; set aside.
In a small bowl, whisk remaining 1/4 cup oil, the lemon juice, oregano, garlic powder, salt, and pepper. Pour mixture over vegetables and toss until evenly coated. Top with feta. Serve warm or chilled, as desired.